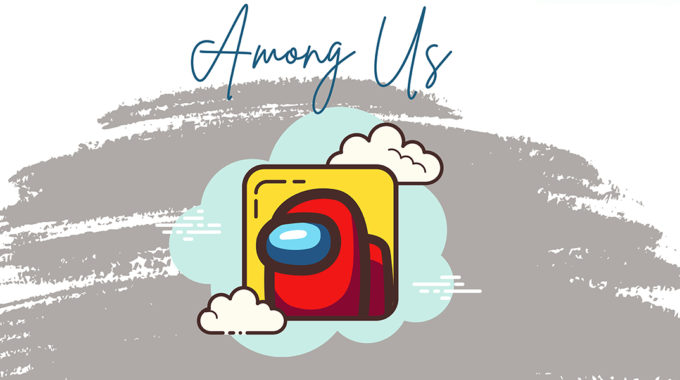 Online gaming, younger players and navigating risk: Among Us
The value of the video game market worldwide has increased significantly over the past decade but has soared in the last twelve months alone, with an estimated 2.7 billion active online gamers by the end of 2020. With whole populations around the globe restricted to their homes during national lockdowns, the ability to have fun and connect via online games was a lifeline for many young people. It's easy to see why: the adrenaline rush from the compelling narrative of new games, alongside the advanced graphics and the ability to engage as a player, makes the whole industry attractive to many young players.
The latest research from Ofcom found that two-thirds of 8-11-year-olds and 72% of 12-15-year-olds are playing online games, highlighting that this is an important part of our children's lives. But are our youngest players able to mitigate some of the risks involved in online gaming? At Praesidio Safeguarding, we thought we would take a moment to have a look at the latest school yard craze – 'Among Us'.
'Among Us' has recently seen a resurgence among young people. With a PEGI 7 age rating, this multiplayer game allows up to 10 players to take on the roles of crewmate or imposter. It's the job of the crewmates to work together by completing various challenges to identify the imposter before they sabotage the tasks and kill the crew. Whilst this game is fun to play, cartoon-like and extremely sociable, it's important to note the risks.
As 'Among Us' is aimed at younger players, we thought it would be worthwhile to signpost some of the possible risks the game poses to players. As with any multiplayer game, we advise setting up a private game for younger players, where each player is known to the host, rather than playing in a public domain with strangers. This reduces the risk of contact with older players and limits the opportunity of encountering inappropriate content in the chat function. Whilst there is a filter on this function, some words still manage to slip through.
Live chat with other players is a key feature of Among Us, as players need to collaborate to figure out who the imposter could be. As with other multiplayer games, we advise young players not to wear a headset, to enable care givers to monitor the chat between participants and intervene if necessary. In addition to the inbuilt chat function, some players also use Discord to interact with each other. This social network is popular with gamers, but younger users should again change their settings to private, to ensure they only engage with people they know.
To add to the player experience, young people can also customise their avatar by making in-game purchases known as micro transactions. This allows players to buy accessories for their characters costing up to £2.99 for each item purchased. It's important that young players understand real money is needed to make these purchases and that it's not just an additional feature of the game. Whilst there are risks involved in most of the online games children encounter today, it's important to remember that the main objective is to have fun. If young players are shown how to use the game safely, and build towards making safe choices independently, then they can enjoy all of the different features designed to make the experience a great one.
For further advice on specific games and their safety settings, visit Internet Matters or contact [email protected] to find out more about our 'gaming' training.